As the world begins to open up again, some companies are opting for hybrid model work weeks, others are going fully remote, and some are choosing the in-person route.
With varying perspectives on how to approach this situation, a new challenge is emerging for companies and their leaders. We're seeing higher employee attrition for various reasons. Reasons range from burnout and fear of job hunting during a pandemic to pay.
As such, one question that pervades the business world is "how do we keep our employees engaged?"
Even though it seems like a straightforward question, keeping employee morale high and retention strong can be a challenge. Here are some actions you can take to build employee morale.
Promote Wellness at Work and at Home
This past year has brought physical and mental wellness to the forefront of conversation. The problem of mental health has seen increased awareness over the years. According to the CDC, "Depression interferes with an employee's ability to complete physical job tasks 20% of the time." In addition, poor diet, lack of sleep, and limited physical activity have adverse effects on health – and on workplace performance.
It's time to put the minds and bodies of employees above getting tasks done at work. The business results will follow. Your company can make a difference in the lives of employees by taking the right initiatives.
Mental Health
Improving mental health and boosting employee morale doesn't have to be boring or expensive. Try implementing a recurring recess session (especially in the summer). Instead of traditional breaks, encourage employees to gather outside for some fresh air and set up an outdoor lunch along with activities. Need some fun recess activity ideas? Perhaps there's a park or trail nearby. For starters try bringing in a cornhole board and some basketballs. There are infinite possibilities.
Is your office pet-friendly?
If you need more ideas for events, consider a "Bring your Pet to Work" day. Pets are therapeutic to humans and provide instant comfort to owners. Not to mention, a variety of pets in the workplace can open the door for fun compliments and conversations.
You might consider treating employees to a relaxing meditation session where they can take time out of their day to de-stress. Meditation could be as simple as deep breathing techniques and focusing the mind on the body or breath. Even playing a guided meditation or calming music in the office can help. To take this to the next level, hire a meditation teacher for some short guided sessions.
Another idea is massage. Massages physically relieve muscles, rid the body of unwanted tension, and improve both mood and blood flow. To take relaxation one step further, invest in massage chairs or hire an on-site masseuse.
Fitness
Many office jobs are sedentary, providing minimal opportunities for movement throughout the day. Furthermore, the conventional eight-hour workday leaves employees without much time to exercise. Studies show that physical exercise has cognitive benefits that include enhanced brain function, increased sleep efficiency, and improved mental health and mood. Promoting fitness in the workplace can help mitigate these problems and increase employee morale.
Consider gifting money to employees for a home gym. It doesn't have to be costly. Look towards yoga mats, resistance bands, kettlebells, and medium-weight dumbbells for equipment. These are affordable options that still provide enough exercise to get fit.
You could also incorporate fitness-related challenges at work. Smartphones and other devices such as Fitbits have built-in step trackers. Make it a friendly challenge to reach a goal of steps taken everyday with some small incentives. If that's not everyone's cup of tea, it consider bringing in extra resources that may intrigue employees. A nutrition or cooking class is a nice switch-up from the regular daily inflow of work-related information.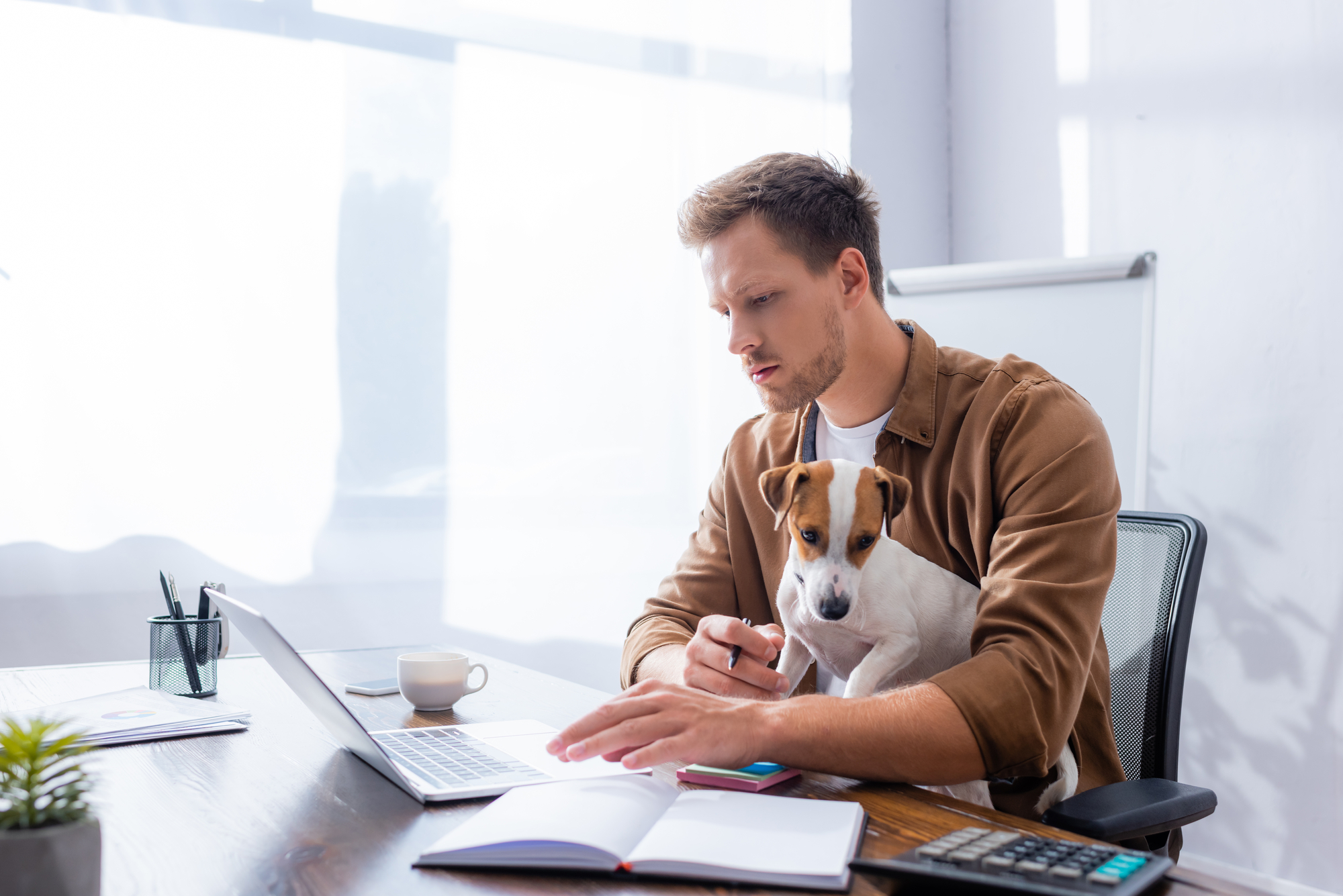 Express Appreciation
Employees often go above and beyond for companies, yet they don't always feel appreciated for that dedication. Key indicators of employee retention are the feeling of belonging and having a purpose within the organization. That's why expressing appreciation is a powerful way of boosting employee morale. Make your employees feel important by recognizing even the small things that they do each day.
Thank-you cards are a simple, yet thoughtful gesture that shows employees that you care, especially when they are personalized notes that remark on an employee's unique contributions or commitment. Additionally, you could celebrate milestones such as employee birthdays or years at the company. Employees that stay at your company are valuable, and are demonstrating loyalty. Celebrate them with a cake or a party so everybody knows about it.
Instead of saying "thanks," you can show gratitude by creating events for your employees. It's common for employees to build friendships, so why not create more social activities for them? These can further strengthen your team building with the spice a different setting adds.
Food trucks for the office and bowling or painting nights are some creative events that give employees something to look forward to. Friday "Summer hours" are also trending, but now it's year-round. Consider granting employees the flexibility to work a little less on Fridays to give them a jump on the weekend.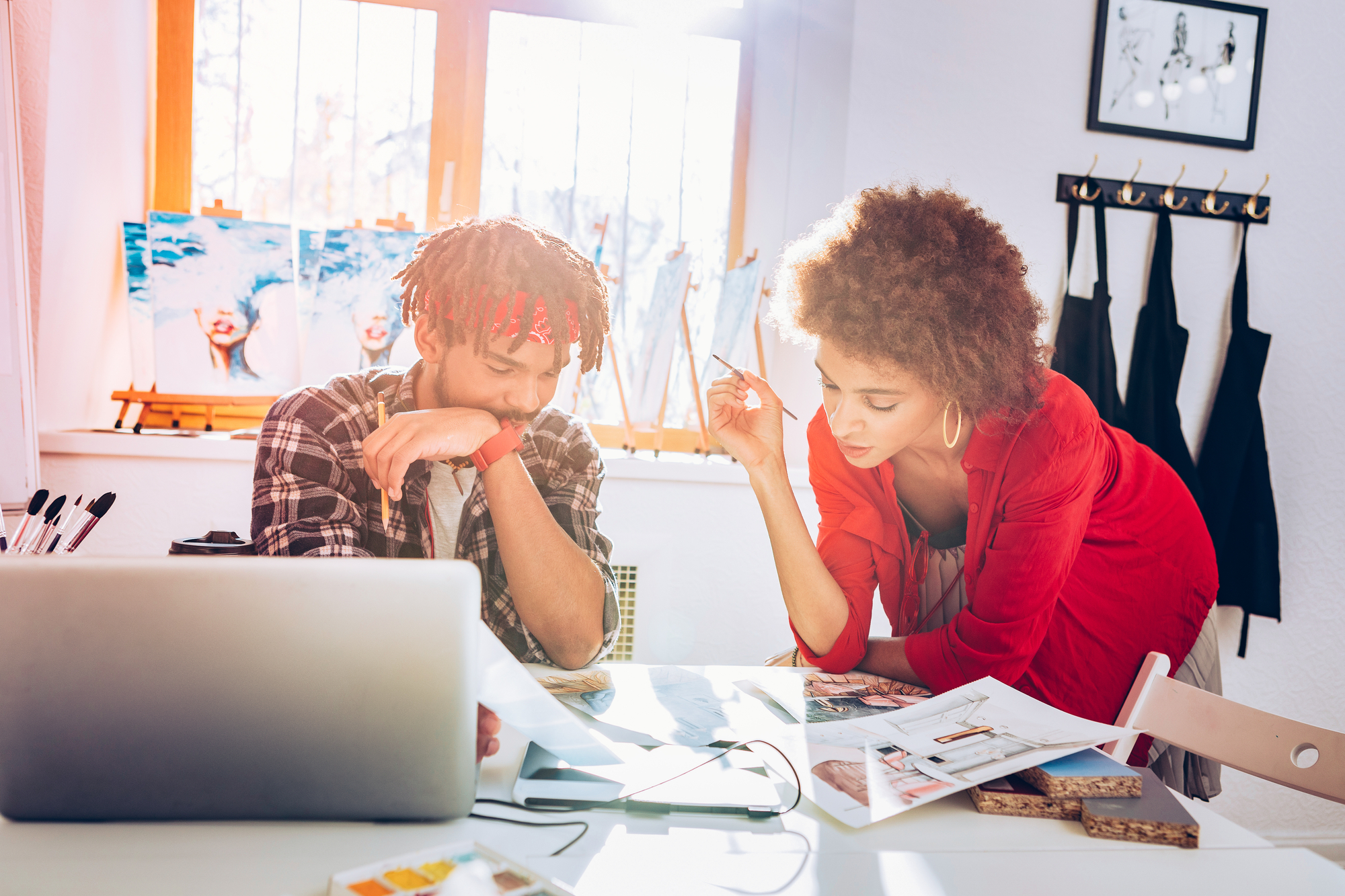 Ask for Feedback
If you can't put your finger on why employee morale hasn't been high, you can always directly address it. Ask for feedback whether morale is currently good or bad; there are almost always opportunities for improvement.
You can ask for feedback in a number of ways. A survey or questionnaire can offer a quick pulse on employee morale. One-on-one, face-to-face sessions are valuable if you want to get in-depth perspectives about employee morale. You can also ask for feedback with strategic questions such as, "do you think our focus is in the right direction?" Look at the body language of employees to better read their emotions. Assure them that you appreciate their honesty and that they won't face negative consequences for it.
Regular check-ins are essential for communicating with your people and understanding what's going on for them at work. Start by being positive and balancing asking questions with listening to get a clear picture of morale.
Thank your employees for participating in such discussions by expressing gratitude about their willingness to communicate. Their opinions always matter. Afterwards, take action by implementing changes based on the feedback you received. It's going to show employees that you do care and that you were really listening.
Showing That You Care
You can create initiatives to boost employee morale by focusing on how important your employees actually are. Efforts to increase employee morale are not only great for productivity, but also show that your company cares. They let employees know that their physical and mental well-being is a top priority.