Updated from the original article published 6/9/2021.
How can you protect against remote team burnout when you're no longer with your team physically?
For decades, employees and their employers have been grappling with the concept of employee burnout. However, many teams that were formerly working together in one office are now working remotely at least part of the time. This physical distance can make it harder for managers to determine how their team members are faring during these times of extreme and prolonged stress.
But what exactly is burnout? Burnout refers to a state of exhaustion brought about by prolonged stress and overworking. It can occur when workers experience constant stress at work or work incredibly long hours with little to no rest or recovery. Burnout is much more dangerous in its implications than normal fatigue and can make people unable to deal with day-to-day situations. If left untreated, it can lead to serious physical and psychological problems.
The fist step to preventing burnout is acknowledging it, although it can be difficult to spot. So take a look at the below infographic. Do you recognize the six important behavioral signs of remote team burnout on your team?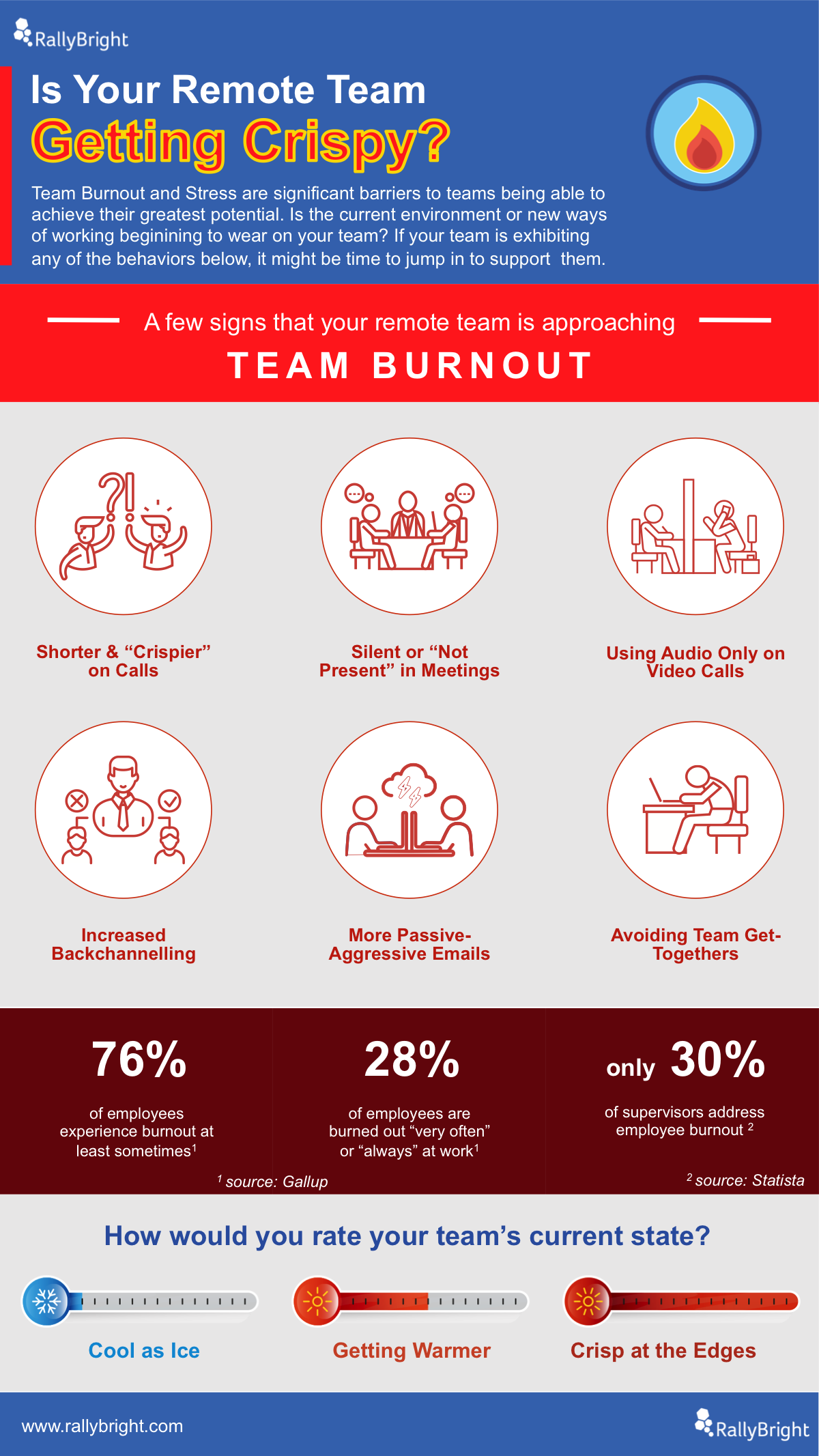 Now What?
If you or your teammates are showing the above signs of burnout, it's time to take action. Read our guidance on helping yourself and your colleagues through overwhelm, burnout and stress.
If your team is doing OK but you want to do more to head off burnout, check out these burnout prevention tips.