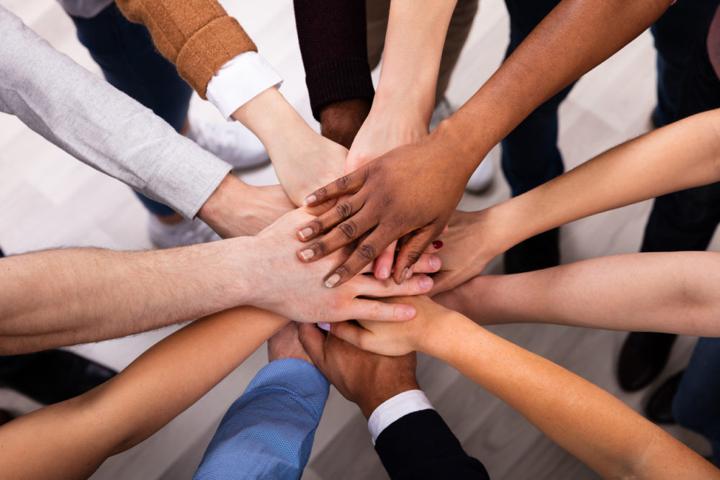 Planning a team-building event is a gratifying challenge, and a workshop is especially effective if well executed. It requires you to understand the needs of your team and respond to them in creative and effective ways. If you want your workshop to be a success, you'll need to employ careful team-building strategies to ensure everything falls into place.
With that in mind, how can you effectively pull together a team-building day?
Team-Building Events: What Does Your Team Need?
Before you jump into event planning, you need to make sure that your workshop is going to meet your office's needs. Talk to your people about their time in the office. Ask them where they've spotted conflicts, how comfortable they feel with their colleagues, and where they think they, personally, can improve.

One of the best ways to go about gathering this kind of information is to send out a survey via email or a third-party platform. Once you have all of your staff's responses in an easy-to-access place, you can identify trends and plan your workshop accordingly.
Outline Your Event Goals
Naturally, one workshop isn't going to be able to touch on every staff member's needs. These workshops shouldn't, either. Instead, after you've gathered your data, decide what message you want your staff to come away from the workshop having absorbed. Some of the best goals for your first workshop include:
Icebreakers
Morale boosters
Inter-office communication
Conflict alleviation
Task delegation
After you've identified your goal, stick with it. Don't try to integrate new ideas the day before your workshop takes place. Instead, schedule team-building events for the next several months that are designed to hit on all of your employees' needs. This way, you'll let each employee know that you're listening while also making the most out of each team-building day.
Team-Building Strategies for Your Event
Once you've established your workshop's goal, you can start brainstorming team-building strategies and activities. Some options include:
Game of Possibilities
An easy activity to start a team-building event off with is the "Game of Possibilities." This game takes six minutes at most and can involve any number of participants divided into small groups.
To start this event, give each of the present groups an object from a pre-selected pile. The object can be anything – a stapler, a coffee mug, a small stuffed animal. Once the objects have been assigned, each member of the group has a minute to think up a presentation on the object's potential uses. Once a minute's up, each member of the group has 30 seconds to elaborate on their object's usefulness. To make matters more complicated, group members can't repeat uses, forcing your teams to think on their feet.
This activity requires imagination and creativity, as your teams will be required to think of increasingly strange and unexpected ways to use the objects with which they've been presented. Not only that, but the "Game of Possibilities" lets your team members grow more comfortable giving presentations and improvising coherent responses to unexpected questions.
Online Participation
Nowadays, more and more employees are working from home for at least part of the day. Your team-building strategies should reflect this. How do you go about including remote employees in your office's team-building activities?
This is where tools like QuizBreaker and Jackbox come into play. Quizbreaker, for example, is an online medium through which your team members can answer icebreaker questions and get to know one another. The platform releases answers in a group survey on a weekly basis and rewards the staff members who correctly guess which of their colleagues answered which questions.
Jackbox, comparatively, is a little more game-oriented, but it'll still promote communication and let your team members get to know one another a little better. This series includes games like Quiplash, You Don't Know Jack, Drawful 2 and Fibbage. These all encourage your employees to answer bizarre but fun questions about themselves. While playing these games, your team will grow more comfortable relaxing around one another. As the barriers of professionalism break down, you'll find the communication and morale around the office show improvement.
The Minefield
If you're looking for an exercise that encourages office-wide collaboration while also boosting morale, consider having your staff play "The Minefield." This exercise can take up to thirty minutes and should be performed in a spacious area.
Before the game starts, set up deliberate obstacles in the space you'll be working in. Once your staff members arrive, make everyone pair up in groups of two. Then, assign a blindfold to one member of each pair. Then explain the rules: each team must make it across the minefield without stepping on one of the "mines." The blindfolded player cannot speak, and the team member that can see can only provide them with verbal instructions.
If you want to inspire competition, have a prize at the ready for the first, second and third teams to make it across the field.
This is the ideal activity to include in a team-building workshop if you want your office's communication to improve. Team members have to work with one another in limited but creative ways to achieve a common goal, much like they do on a daily basis in the workplace. In a low-stakes environment like this one, you'll see communication issues begin to untangle and trust grow between your people.
Ready to host your first team-building workshop? During the planning phase, creativity is the best team-building strategy. Don't be afraid to get creative with the activities you have planned. So long as you've checked in with your employees to see what they need, they'll come away from your workshop more confident in their work and one another.